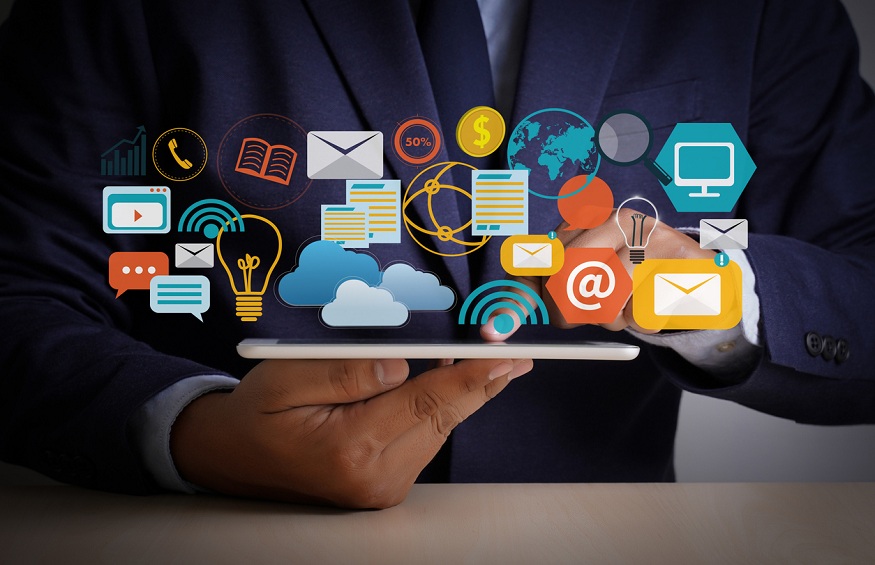 Digital advertising: some levers to increase your conversions
Ads, or Facebook Ads, are very easy to set up and edit. The Ads Manager is very intuitive and offers you campaigns by objective. Facebook bots even do the job of optimizing and improving performance for you. However, it is possible to go further and set up A / B tests yourself
Facebook ads
Facebook is the social media juggernaut with over 2 billion monthly active users. It is also the most popular social platform for businesses, especially those aimed at the general public.
Facebook Ads Manager
Its main asset? His messaging application: Facebook Messenger. Thanks to it, you will be able to reach even more Internet users with offers that will increase your profits. You can communicate directly to your audience's inbox to increase click-through rate.
All brands want their advertising on Facebook, resulting in a traffic jam of advertising messages and, for businesses, increased competition. However, who says competition, says more expenses to have better results. It is in your interest to clearly define your target to optimize your ROI as much as possible and take advantage of Facebook Ads.
Digital advertising on Instagram
If you want to target young adults, between 20 and 30 years old, you will find them on Instagram ! Those under 24 represent 41% of active users.
Instagram allows you to present your products and services in the best light. Photos, videos, stories and carousels are the primary assets of the social network. The emphasis on visual marketing makes this platform a springboard for any young business by digital marketing career scope .
Instagram ad manager
However, the downside with the visual is that you have to offer ever more trendy and original content to maintain the interest of your subscribers. Finally, the strong presence of young people on Instagram leaves little room for brands that do not address this target.
Twitter advertising
While elitist in the eyes of Internet users, advertising on Twitter is nevertheless useful for B2B companies or in the digital world.
On Twitter, you should know that you do not sell your products or services directly, you offer above all educational and informative content for your prospects. Advertising on this social network is more about acquiring leads at the entrance of your conversion tunnel.
Digital advertising on LinkedIn
LinkedIn is the B2B social network par excellence. Of its 500 million users, Linkedin lists 40 million decision makers. If these leaders represent your core target, this is the platform on which you should deliver your digital ads.
LinkedIn Advertising Manager
However, Linkedin Ads have a significant cost … But this social network is much less crowded than other platforms, more targeted and with a return on investment that can be really interesting for your business.
Advertising on TikTok
TikTok has become the go-to network for targeting the younger generation over the past few years. So if you're targeting Generation Z , there are plenty of reasons to make TikTok part of your digital advertising strategy .
SnapChat shouldn't be overlooked in your digital strategy either if you're at least 25 years old.To help you target users on this network, we recommend you for our guide to choosing the right ad formats on SnapChat .
Google Ads, to appear first on search engines
You could not escape it, sponsored results powered on Google Ads now occupy half of the first page of your web search results.
You too, make yourself visible to Internet users by creating your Google Ads ads. To help you do that, we've even put together a tutorial on how to create your first campaign and listed some examples of effective ads .
Bing Ads, for Bing die-hards
Often used by an older and less connected audience, Bing remains an essential search engine to set you apart from the competition.
While everyone is bidding up on Google Ads ads, Bing ads are more accessible and will allow you to increase your visibility with your senior target at a lower cost.
Display ads according to interest
They are used by search engines, which are based on the user's browsing history, to display targeted advertisements. Ideal for reaching mobile users or retargeting , these campaigns allow you to be present on many websites that are paid through digital advertising.
The advantage of targeting by interest is to increase the click-through rate on your posts. All businesses can benefit from this type of display campaign .
Interstitial ads
Interstitial ads appear on a mobile user's screen before they access the content they want to see. This guarantees immediate visibility of your ad, as well as a better click-through rate.
However, these advertisements are sometimes perceived as intrusive and Internet users are tempted to leave them quickly, without even taking a look. Worse yet, they can click on it by mistake and go back. As a result, you pay for a click that went nowhere.
This type of digital advertising can be used, sparingly, if you want to target mobile users. However, remember to check your statistics to check if the return on investment is performing well enough.