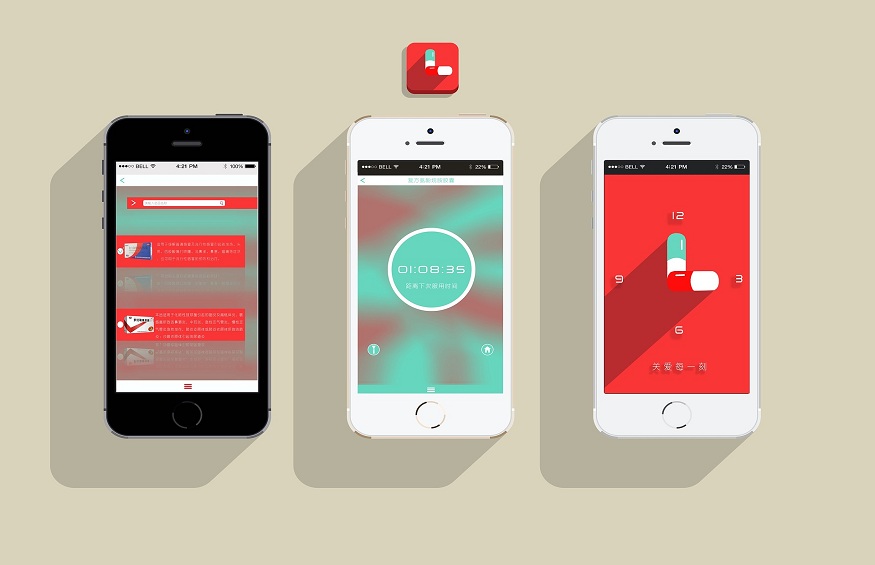 7 templates to create your mobile application
Do you want to create a mobile application  ? By opting for a template, you don't start from scratch, and above all you benefit from a complete set of customization options, making your application unique: you can easily modify its text, colors, CSS styles, imagery, etc.
In addition, depending on the model chosen, you have the possibility to enhance your application with a wide range of additional functions. The basic or extended functionalities provided with the template depend on the type of template you have chosen.If you are confused by the growing choice of templates available on the market, choose one of the designs below to design your application.
1. Universal Android App, to create all types of applications
One of the best and most popular templates for apps running on Android is Universal Android App
This app allows users to build just about any type of app they want by relying on lots of sources like blogs, social media timelines (the template supports the most popular web content sources). most popular (like WordPress, YouTube, Facebook), RSS feeds, playlists or web pages … by bringing them together in an easily customizable application.
2. MaterialX, a professional looking multifunction template
MaterialX is another "multi-purpose" template, whose user interface can accommodate any application project you wish to develop. It is designed from the perspective of making apps look professional by providing its users with various Android Studio UI design templates and elements out of the box.
With MaterielX, you can design any type of application very easily. Its functions are numerous, and include grid, list or tab views, a home media player, and the import of social media timelines. It is also possible to make purchases, for example.
2. Material Design Templates, a pack of 200 mobile templates
Material Design Templates is a pack that includes no less than 200 user interface templates, with all the reusable components you will need to create great looking apps.
It prides itself on delivering 'user experience-driven, interaction-ready and' pixel perfect 'displays. Its range of screens and components includes login / registration, image galleries, text views, menu, different search bars, profile, etc.
3. My Social Network, the template to create your mobile social network
Built directly in Android Studio, My Social Network allows you to create your own social networking app in which users can of course post messages, read messages posted by their friends, have a private and real-time conversation, and more.
The server part, built on object oriented PHP with a MySQL database , is quickly done in a few steps.
4. Dating App, the template to create your dating app
After the social network, the dating app? The Dating App template is all you need if you want to try your hand at creating your own dating app. Designed by the same developer as My Social Network, this template is also built on Android Studio.
5. My Map, the application template with GPS function
This Android app was designed from the ground up with GPS in mind: users who want to can track and locate their friends or family by sending locate requests. Once the request is accepted, each can see the other's real-time location on their MyMap app .
This application can be used for many purposes, such as locating stolen phones, monitoring the fleet of a transport company, in a family setting, etc.
6. Your Videos Channel, the application template to broadcast your videos
Simple but effective: are you a YouTuber, or a videographer? Your Videos Channel may interest you to create an application dedicated to playing your videos or a collection of videos of your choice. The app, which is integrated with YouTube, uses PHP MySQL for administration and can handle an unlimited number of categories and video downloads.