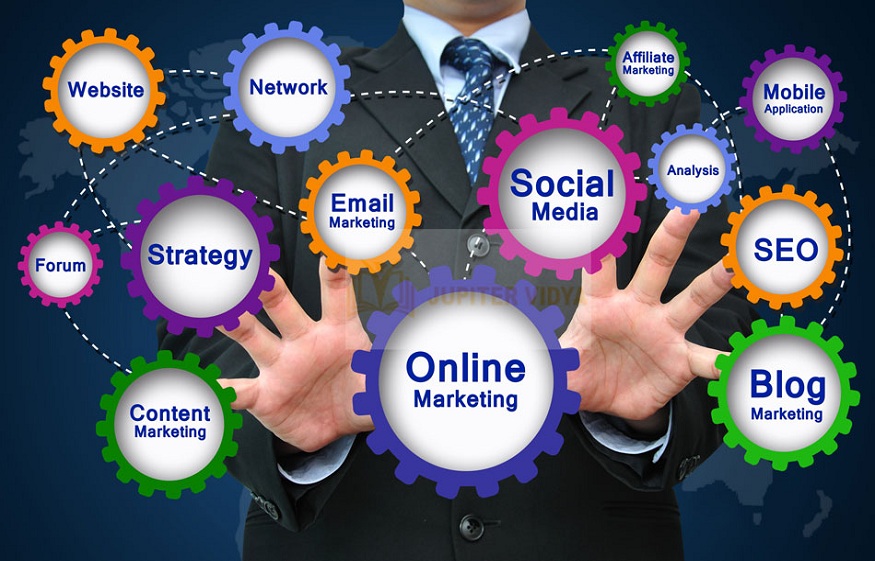 How Can You Defend Against Negative SEO Attacks For Your Small Business?
You won't be able to compete in the harsh online market if you don't concentrate on the SEO of your small company website. Your website is enhanced through search engine optimization to rank highly in search engine result pages. Since SEO has advanced over the past few years, webmasters now face challenges in adhering to SEO best practices and shielding their websites from malicious SEO activity. 
You must read this blog post through to the finish if you are unaware of how your website's SEO could suffer and your rankings could drop. Here, we'll provide you some advice on how to defend your small business against malicious SEO activities or you can learn seo by doing a course. Let's get digging into it right away!
Eliminate Low-Quality Links
The time when buying low-quality backlinks raised a website's position in search results is long gone. Google algorithms are now capable of telling the difference between high-quality and low-quality backlinks. You need to examine the quality of the backlinks pointing to your website if you want to protect your small business from a negative SEO campaign. 
Throughout this audit, a variety of incoming connections from low-authority websites will be encountered. To prevent your company website from being blacklisted or losing ranks, you should remove these backlinks. Any SEO strategy must include backlinks, thus it is important to assess their quality because poor backlinks are detrimental from an SEO standpoint. You can understand more about links by opting for digital marketing courses.
Create original content for your website.
In the world of the internet, content is unquestionably king because it has the ability to build or ruin any website. Sites that have unique and high-quality content are highly valued by Google and other search engines. Therefore, before publishing your content on your website, you must confirm its originality. Your website will be on the verge of a negative SEO attack if it is discovered to have copied material. You need to use a plagiarism checker to make sure the text is original if you want to avoid this annoyance. If plagiarism is discovered, create original content before using it.
Be mindful of the size of the images
Do you know that the majority of people only wait 3 to 5 seconds for a page to load? The sites that take longer than 5 seconds get higher bounce rates, which is detrimental to their SEO. This annoyance is primarily caused by the load that huge graphics place on a website's server. To solve this issue and lower your company's website's bounce rate, you must always upload compressed and optimized photos. Additionally, you must bring your photographs in JPG format, which is the preferred format for the web. If the parts on your website are light, it won't take long for them to load, saving your site from
Best Keyword Density
Undoubtedly, keywords play a crucial role in SEO strategies, but overloading your content with keywords should never be done. Prior to a few years ago, SEOs would utilize the keyword stuffing strategy to increase the rankings of their websites. Today, nevertheless, it is regarded as a black hat SEO strategy, and websites using it risk the wrath of negative SEO. Perhaps you've heard that utilizing keywords is no longer necessary. It's untrue, though, as the absence of the proper keywords would prevent your website from matching visitors' queries and appearing in search engine result pages. Maintaining an ideal keyword density in this situation is the best course of action.
Make sure your site is mobile-friendly by running a test
Nowadays, the majority of internet users visit websites on their mobile devices rather on their desktops or laptops. The most recent Google update also clarifies mobile-first indexing, in which mobile-friendly websites are prioritized above those that are not. Your website may drop in the ranks if it isn't mobile-friendly. As a result, you should verify your site's mobile friendliness and maintain mobile device optimization on it. All-platforms-supported websites improve their rankings on the SERP.
Verify for Additional Technical SEO Issues
If your small business website has technical SEO problems like broken links or a malfunctioning site map, it could be subject to a negative SEO campaign. Such technical features of your websites should be periodically examined and fixed before they start to undermine your overall SEO efforts. Such problems on your website will leave a bad image in the minds of your visitors. The websites with the best user experiences are ranked by search engines. Such problems on your website will never allow you to rank higher than competitors or shield yourself from harmful SEO attacks.
Author's Bio
Karan Shah, 
Founder and CEO at IIDE
Apart from being an Edu-Preneur, Tedx Speaker and a Black Coffee connoisseur, Karan Shah is also the founder of IIDE- The Digital School. 
A Harvard alumnus, Karan's expertise lies in digital marketing and Ecommerce. A storyteller at heart, he has penned plenty of articles in leading news portals such as Entrepreneur, BusinessWorld, Education Times, and Youth Magazine to name a few.