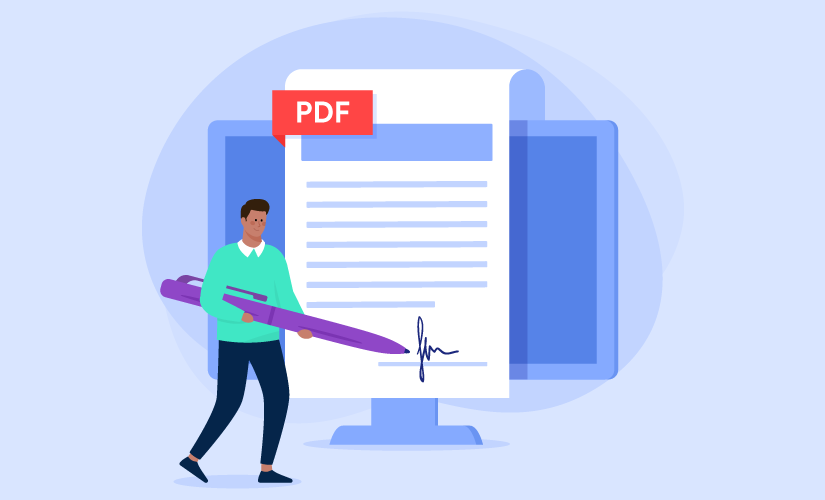 The 6 best free PDF creators
Do you need to create PDF files regularly? Fortunately, there are many PDF creators on the market that are easy to use while having a large number of useful tools for both personal and business use, especially if you go with a paid program. However, if you are looking for a PDF creator that offers useful features but is also free, you are also in luck because there are many free PDF creator programs out there. Here we present to you the top 6 free PDF creators that you can find in the market.
6 best free PDF creation tools
1. PDFelement
PDFelement is at the top of our list, it allows you to edit, annotate and create PDFs. It has a series of tagging tools that will allow you to highlight, underline and strike out or add links, as well as add bookmarks or headers and footers in order to personalize your documents.
PDFelement also has an OCR function which allows you to convert your scanned PDF files to fully editable digital PDF files or even to another file format (Word, Text and PowerPoint). You can also use the form filling feature to create your own fillable forms. You can then share your documents online or print them. It's no wonder that PDFelement is one of the best PDF editors for Windows.
2. Wondershare PDF Converter Pro
Wondershare PDF Converter Pro is also one of the best PDF creators out there. It allows you to convert your files from and to a wide range of other file formats (text, image, PowerPoint, Word and HTML).
It even allows you to convert password protected PDF files. You can also protect your files using a password or other permissions. With its friendly user interface, it is free for private use or for educational use.
3. Foxit PhantomPDF
PDF Creator for Windows 10 This program has dominated the ranking of the best programs for a very long time, by businesses and regular users alike. Working with PDF files is simple, thanks to an array of features that are among the best in terms of PDF creators.
4. SofaPDF
This app is constantly being upgraded and strikes a good balance between business and personal use of PDF creation. This versatile application is simple to use and has adequate compatibility functions. This app comes with sodaPDf tiff converter which will also help you to convert the tiff files without any extra cost.
5. Pdfforge
Pdfforge PDF Creator is a free PDF creator that is available for Windows and Mac devices. It allows you to scan your images, organize and customize your PDF files, edit / convert your documents, and much more. The application allows you to create a wide range of file formats (PDF, JPG, PNG or TIF), merge multiple documents into one file, and compress or resize your images until you get the size you want. This free PDF creator allows you to encrypt and protect your files with a password or change your security settings to prevent unauthorized access to your files.
6. 7-PDF Maker
7-PDF maker is a free PDF creator that allows you to create high quality PDF files. This software supports various file formats like Word, Excel, Images, PowerPoint, eBooks and much more, and can convert them to PDF format. It also supports batch converting files to PDF, which saves you a lot of time. Moreover, with this program, you can create PDF files without having to use a printer.
PDF files created can be password protected. A great feature of 7-PDF Maker is that it offers a portable version which works like the desktop version. It supports a wide range of Windows OS like; 10, 7, Server, Vista, XP and Windows 8.