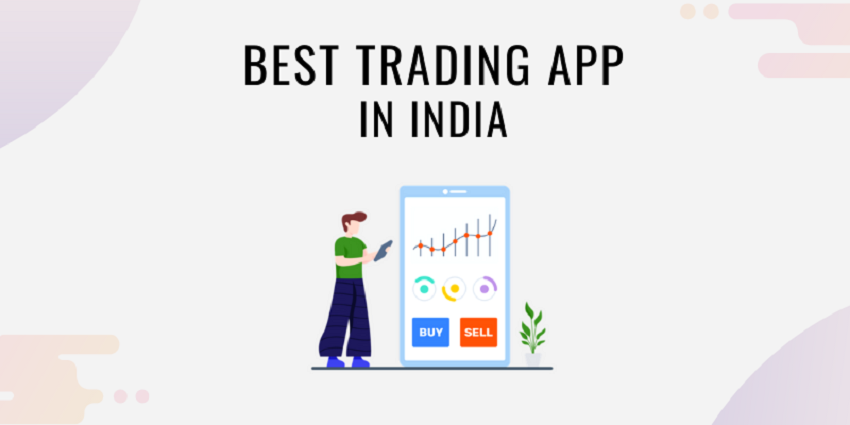 Useful Points to Consider to Choose a Good Stockbroking Firm in India
Day by day, investing in the stock market is becoming a more attractive option for investors to compound their wealth. Investing in the stock markets is one of the best ways to invest your money and beat inflation. Many people are not only investing in stocks but also trading stocks, futures, and options. The launch of new IPOs is also pulling many people to the stock market. So many people today want to learn to invest in the stock market, know how to open a Demat account, and want the best trading app. However, several stockbrokers today offer Demat and trading account services, so it may be difficult to pick one. 
What is a Demat Account?
However, before learning how to choose a stockbroker and open a Demat account, you need to be familiar with the term Demat account. In simple words, you need a Demat account to help you store and access all your shares electronically. You also require a trading account and a Demat account to buy and sell shares. You can invest and trade stocks from your smartphone, laptop, iPad, or other similar devices with these accounts. Now, you open a Demat account with a stockbroker, but choosing the right broker is not the simplest task due to the numerous brokers available. 
Ensure the Broker is Depository Participant 
You first want to ensure that the stockbroker is a registered depository participant. The stockbroker is only an intermediary that provides Demat account services. The shares you own are stored in one of the two depositories – the NSDL or CDSL. So you can check the list of the recognized depository participants on the official CDSL and NSDL websites. You would not want to open a Demat account with an unlicensed broker. For example, Kotak Securities is one of the reputed depository participants that offers you Demat and trading account services. 
Look Up the Account Opening Process and Charges 
Before you decide to open a Demat account and download the stock trading app, you should look up the process to open the account. The top stockbrokers let you open a Demat account through a simple process and with less paperwork. Kotak Securities gives you the option to open a Demat account online and offline and keeps the process simple. Also, remember to check the stockbroker's account opening rates and brokerage fees. Kotak Securities offers a trade-free plan that lets you open a Demat account and charges zero account opening charges. In this plan, you are not charged brokerage for intraday trades. Kotak Securities also offers a special no brokerage plan for individuals below 30. 
Account Opening Features and Benefits 
And lastly, you should find out the features and benefits offered by the broker if you open a Demat account with them.  First and foremost, you want to be able to invest in the stock market using a phone, tablet, or laptop. At the same time, you also want the investing experience to be seamless. The broker's trading platform should be well optimized and user-friendly to fulfill this condition. So, when it comes to features you check whether the broker can deliver all the essential features and benefits. Once that gets done, you look at the more sophisticated features offered by the broker.
Benefits of Opening a Demat Account with Kotak Securities 
If you open a Demat account with Kotak Securities, you can invest by downloading Kotak's stock trading app on your android or iOS device. Whereas for laptops and PC, you can invest using the official website, or the trader terminal. The trading app is well easy to use and understand. When it comes to the features, Kotak Securities will provide you with basic features like live market updates, and the feature to search watchlists and set alerts to stocks that you find interesting. You can also view technical charts and apply indicators on the desktop trading platform and the mobile trading app. 
Kotak securities will give you new stock tips and ideas daily when it comes to the more sophisticated features and services. Along with trade ideas, you also get access to the latest stock research reports to help you pick stocks for investing. You can also expand your knowledge about the stock market by checking out Kotak University. With Kotak Securities, you can also place After Market Orders and GTC (Good Till Cancelled) orders.